Pike is arguably the most favoured freshwater predator fish in Europe and there is a reason why. Esox Lucius (Northern Pike) is mostly on top of the food chain and can reach a record length of up to 150 cm and 28 kg in weight. It is famous for its aggressive and unpredictable behaviour as well as huge appetite. Pike can develop cannibalism when food is scarce and often attack fish as big as their own size.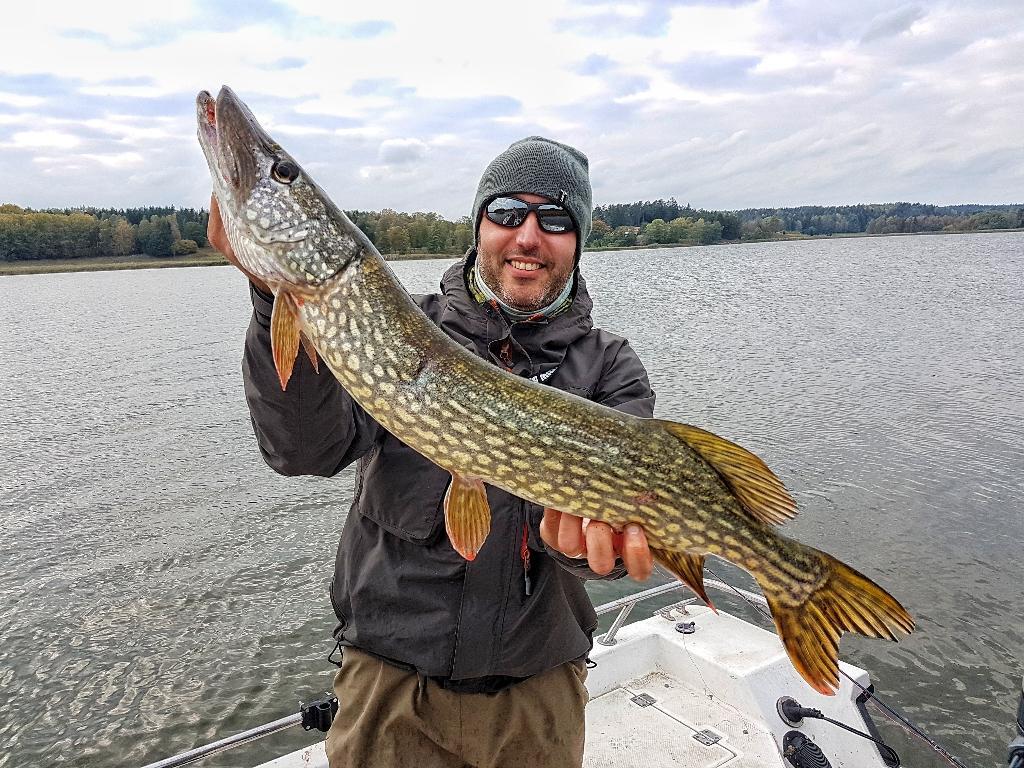 Spawning is the period during which pike fishing is forbidden in most European countries. Anglers cannot target pike for up to three months depending on the local regulations. Therefore, the start of the season is much anticipated and those moments cannot be missed by anyone who is passionate about these carnivorous species. 

Spawning is worth mentioning because of its importance in pike's behaviour. Usually, pike begin to spawn once the ice melts and spring starts knocking on the door. This period can differ from Northern to Southern Europe and this is why you should get yourself familiar with the regulations of the country where you plan on fishing. During spawning pike go to shallow bays to drop their eggs. A single female is typically surrounded by several males and their reproduction ceremony is very spectacular. Pike tend not to feed until the eggs are hatched which means they lose weight and get skinny. Pike are weakened after spawning and this highly affects their natural behaviour in the next few weeks until they fully recover.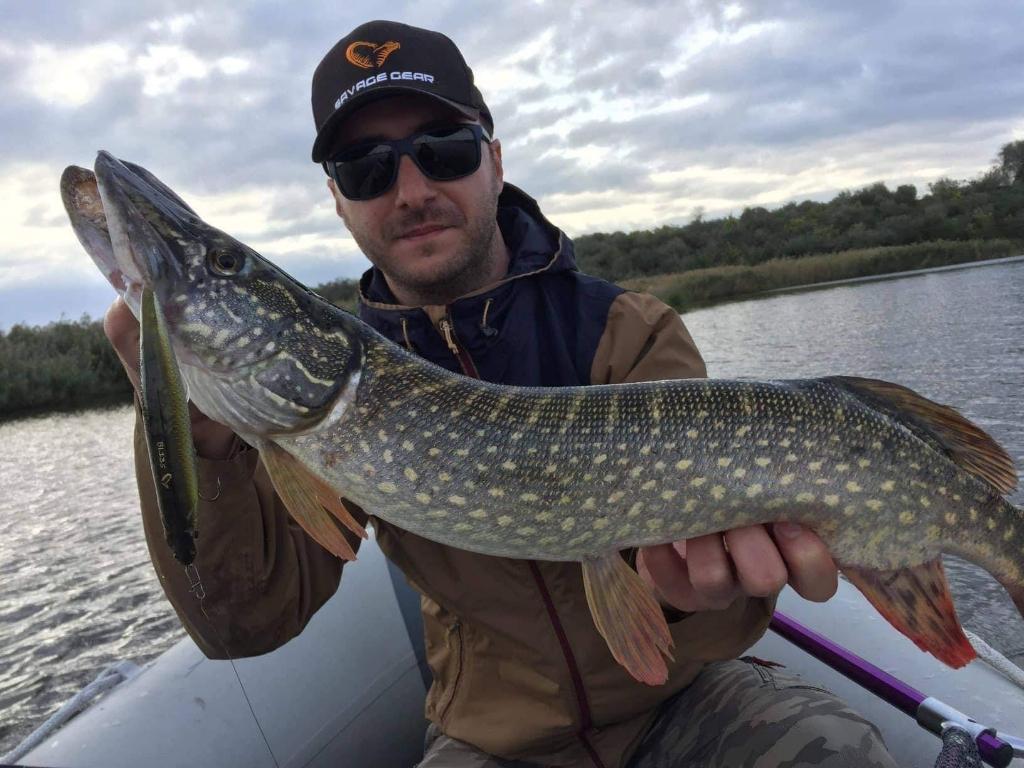 The start of the season is something big and May is the holy month for most of us. However, catching pike shortly after spawning is not as easy as most people think. The opening day is like no other day with many anglers hitting the waters before sunrise. Hence, choosing the right location on that day is essential. Going to a quieter spot will increase your chances of landing a fish. Bear in mind that pike are not so aggressive yet and big crowds can spook them, no matter how strange this may sound for this savage predator. There are several factors to be taken into account at the start of the season. You should pay close attention to water temperature, air pressure and pike feeding habits and patterns in May. Yet, the ability to read the conditions of the lake/river where you plan on fishing is the key to success. Let's take a closer look at some of those factors.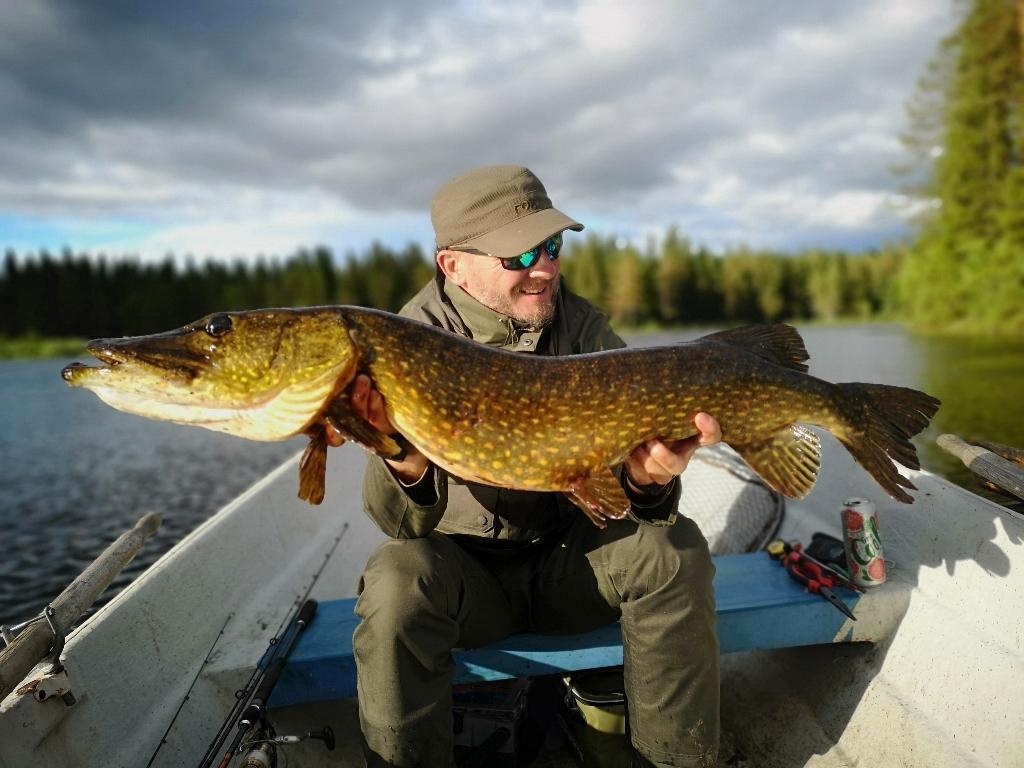 The weather in May can play a major factor while fishing. In some parts of Europe, such as Scandinavia, spawning can be postponed until May if the winter has been really cold. If this is the case, your fishing trip is destined to fail. You should target a different fish or wait for a few days until spawning business is done. At the same time, temperatures in South Europe can reach up to 30 degrees Celsius in May and this is a sign that pike are actively feeding. It is crucial to monitor the forecast and watch out for anything abnormal. Huge spikes or drops of air pressure can also doom your fishing trip. 
In general, pike will be sluggish for a few days after reproduction and you should bear that in mind when choosing your lures and tactics. Jerkbaits with long pauses are the best option for triggering attacks when fish are still inactive. Of course, you can try all different types of lures but their retrieval should be rather slow. Pike do not have much energy yet and they will not chase a fast moving lure in most cases. Big mamas often attack their lovers after spawning in order to quickly recover from the exhausting spawning period. Thus, pike imitating lures are a must in your boxes and they should be given a chance. You will be surprised how often pike attack other pike instead of their usual prey fish. 
If water temperature is still relatively low, below 10 degrees, at the start of the season, there is a good chance that pike are still in the shallow bays. This is particularly important for shore anglers. If water temperature is over 15 degrees, which is often the case for South European countries, pike tend to migrate to deeper waters - particularly those trophy pike.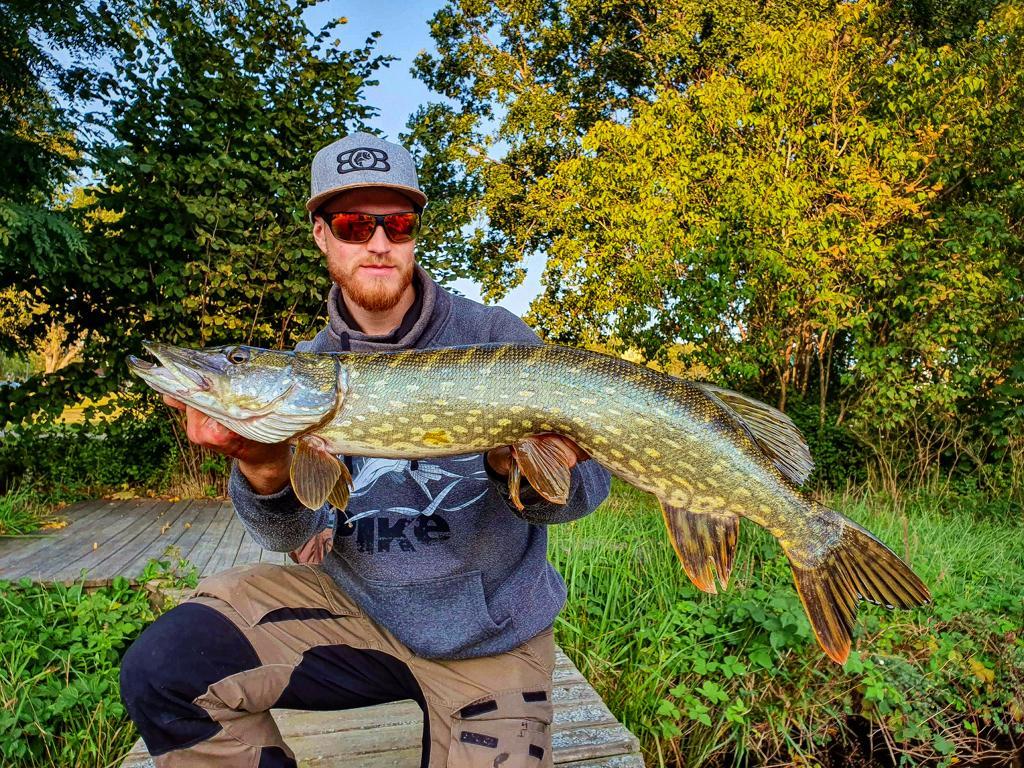 Once the weather starts warming up and pike move to deeper areas, boat fishing provides best results. Having a sonar at your disposal is crucial for two reasons. Firstly, sonars show the depth and water temperature of the venue where you fish. Secondly, we get to know the water structure and its vegetation. Pike love weedy places and growing vegetation is a sign we need to watch out for at the start of the season. Newly grown weeds attract large groups of prey fish and pike will certainly be around such areas. This means one thing: you need to get your lures as close weed beds as possible or even inside them. Spinner baits with a single hook and soft baits rigged with offset hooks allow you to cover as much ground as possible in those nasty looking places. Top water lures offer another way to attract pike's attention in weedy areas and they give best results when temperatures raise. Remember that pike may not be so aggressive yet and for this reason you can allow a second or two after the attack before setting the hook. This way we ensure that the lure is properly swallowed which also means increased hook ratio. 
The start of the pike season can often overlap with the spawning season of most prey fish such as roach, chub, perch, etc. Larger groups of prey fish is something else we need to attend to. Pike love spawning prey fish as they become easy targets during their love games. The lures you should use in such cases should have a profile of the fish that spawn at this moment.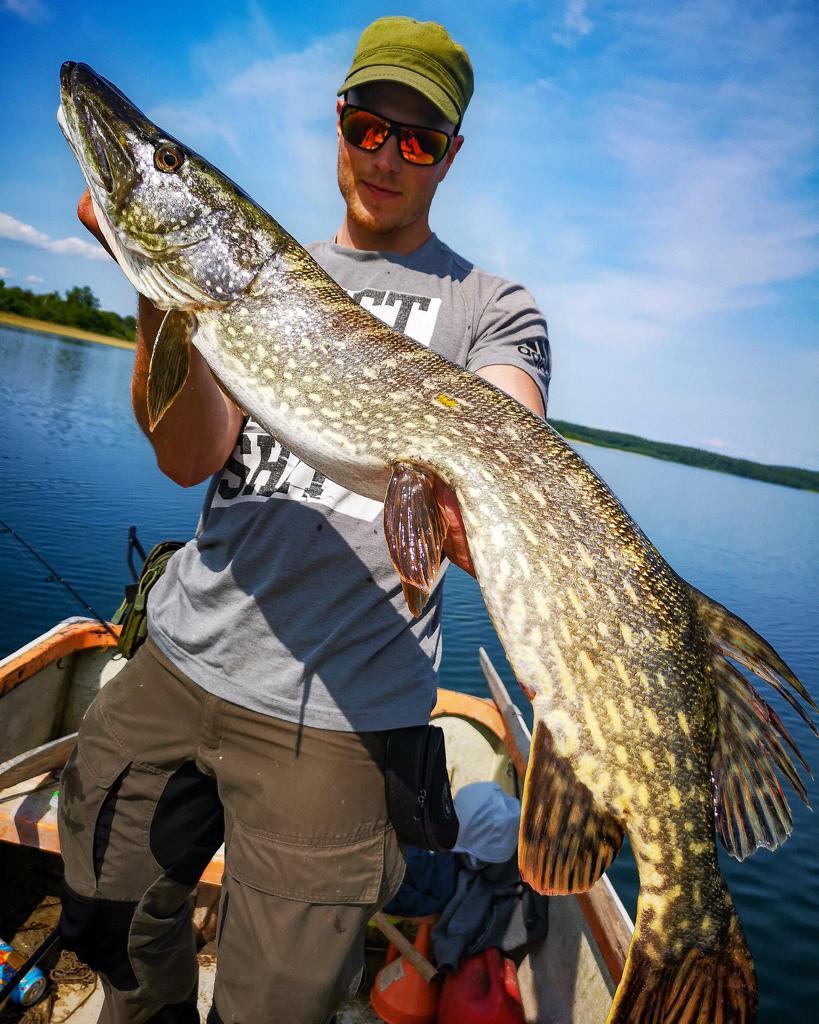 The start of the season is one of the best periods to catch a trophy pike because they feed more often than usual. Those big mamas aim to gain their lost weight in just a few days and you should be outdoors as much as possible before they go back to their normal feeding habits. Trophy pike are loners and they may control a large proportion of the water venue. As a rule of thumb, you should opt for big baits and have a heavy fishing gear. Giant pike prefer big and easy meals and practice shows that most trophy pike are caught on chunky lures. While colours can play a certain role while targeting big pike, the size and lure's profile, as well as the right depth are the most important factors that drive those fish to attack.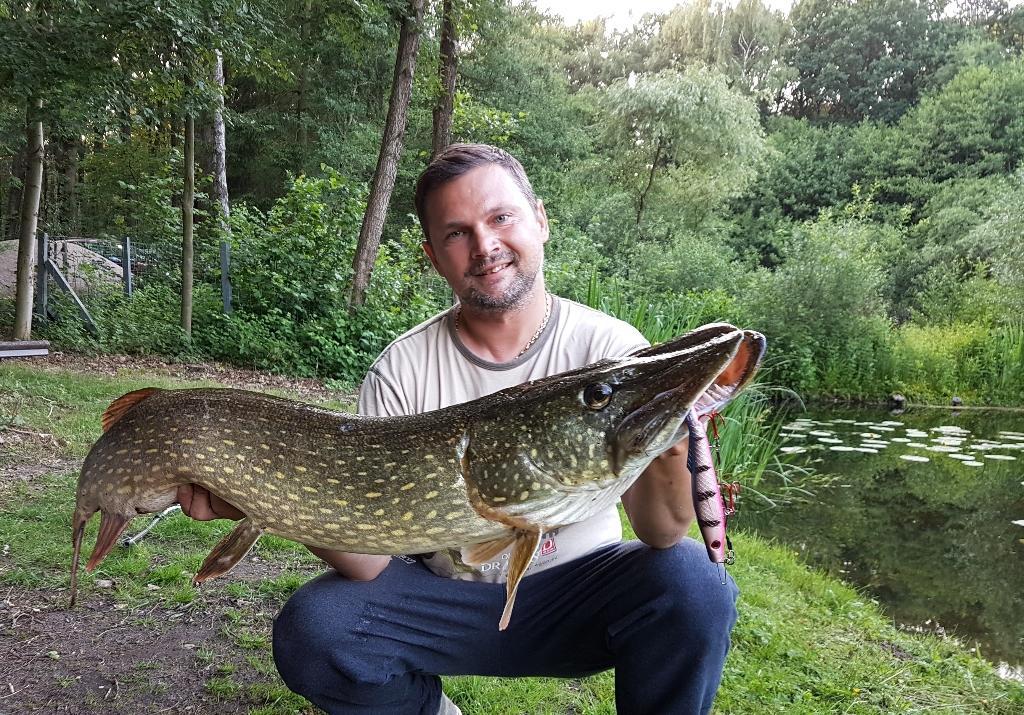 The start of the pike season can be tricky, yet very rewarding. Always read the conditions and take notes if necessary. Bad experiences should not disappoint you and you should learn from mistakes. The above rules do not always work so why not try the opposite? Do not be afraid to experiment and go against the general rules. Go hit the water and surprise the mighty pike!
Image source:
Antonio: https://app.fishsurfing.com/DEKf 
GoGo Fishing: https://app.fishsurfing.com/Sa8D
Jiří: https://app.fishsurfing.com/EjZo 
Joel: https://app.fishsurfing.com/HooQ
Krysztof: https://app.fishsurfing.com/Mb7p
Fishing With Ace: https://app.fishsurfing.com/AmrX 
Joel: https://app.fishsurfing.com/Zne6