River fishing: general guidelines, tips, and techniques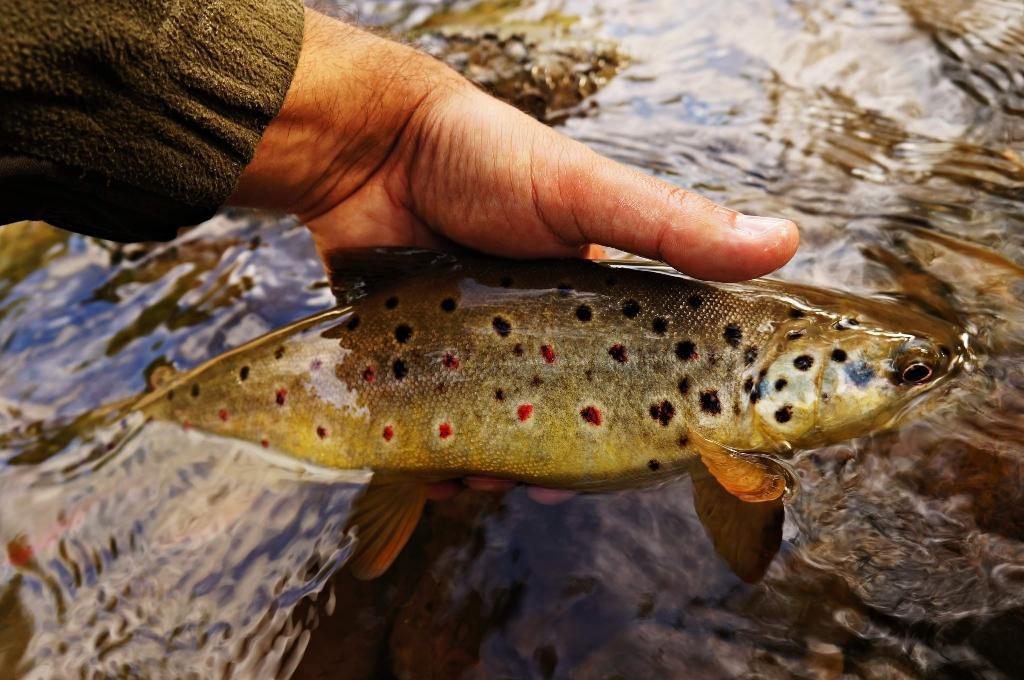 Image source
River fishing is dynamic, exciting, and relaxing at the same time. It does not require a lot of equipment and it can easily be practiced by walking on the river banks or by sitting next to the water. There are several methods to choose from when fishing in rivers. Float, feeding, bottom, spinning, and fly fishing are the most popular ones. The method highly depends on the fish species you like to target. Some fish such as trout, pike, catfish, and chub for example can be caught in many different ways. Regardless of the target fish, there are several important principles we need to be aware of if we want to be successful in river fishing.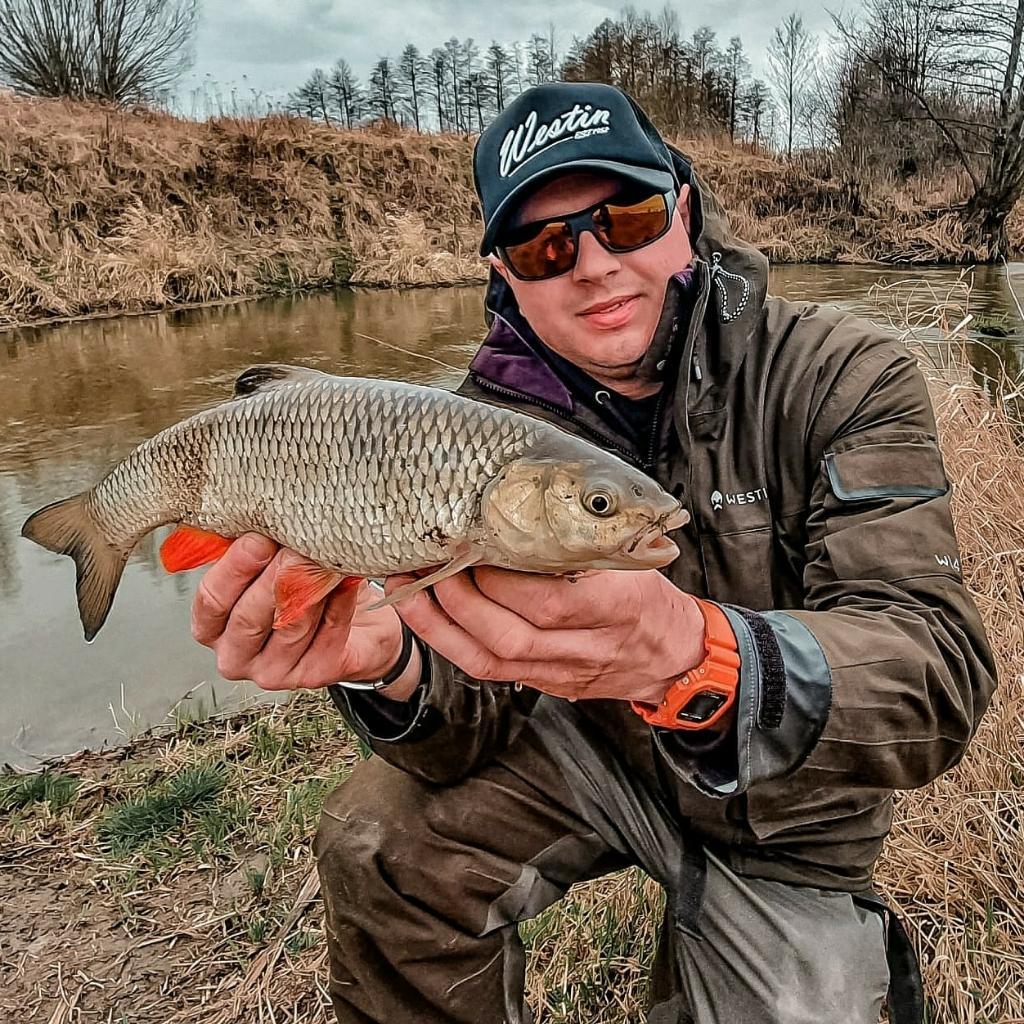 Image source
Reading the signs
First and foremost, reading the river and its signs is paramount when arriving at the chosen river. You need to think about where your target fish can hide from currents and predators. Generally speaking, fish can be located absolutely everywhere in the river, yet some areas can be much more productive than others. Very strong currents should be avoided because fish tend to stay away or simply pass through such spots. The reason for that is fish require a lot of energy to swim against the strong currents. This rule is particularly applicable when fishing for slowly moving fish or fish that attack from ambush. 
Look for specific structures along the bank such as fallen trees, branches, and stones. They offer natural shelter and food sources for most fish and such structures should carefully be investigated during the fishing trip. Eddies and eddy lines are also good places to cast your bait or lure. These are spots where the water swirls behind a particular obstacle and fish monitor what happens around them without having to spend so much energy.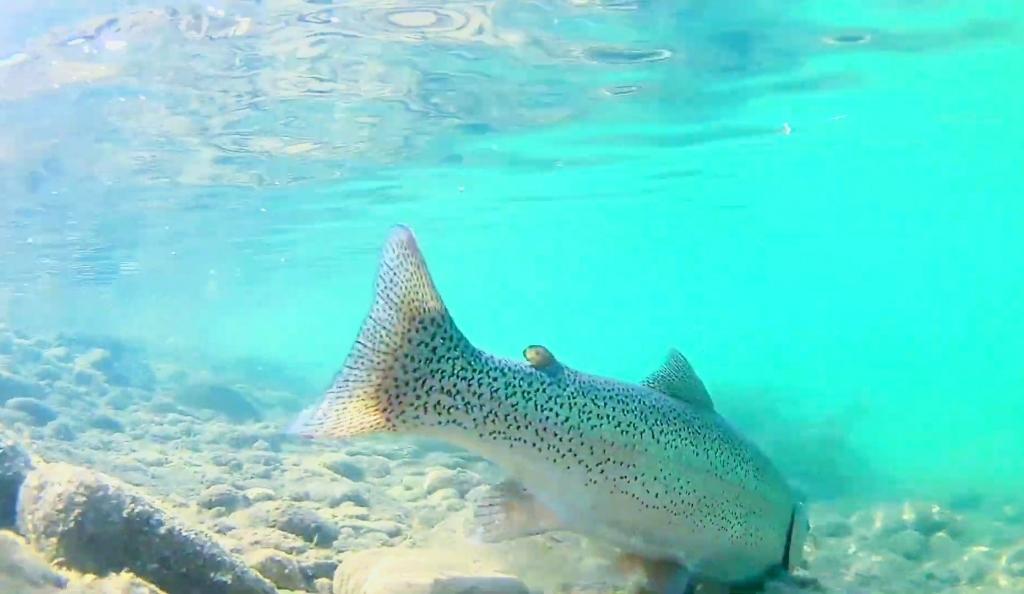 Image source
Pay close attention to any form of vegetation in or above the river. For example, a bed of weeds provides shelter and food for lots of small fish and is the perfect hiding spot for some predator fish. Hanging trees offer shade and fish tend to spend most of their time under them, particularly on hot days. If the river is not too wide, cast towards the other bank and aim your bait or lure just under the hanging trees. 
Merging currents are also important signs in river fishing. Fish often stay in front of two or more merging currents tо collect food. If you notice any river curves, that's a good sign. Cover the waters where the river bends as much as possible. Food sources are usually carried by the river around the bends and fish sometimes stick very close to the river bank. Casting close to small islands and shallow waters can also result in catching good fish.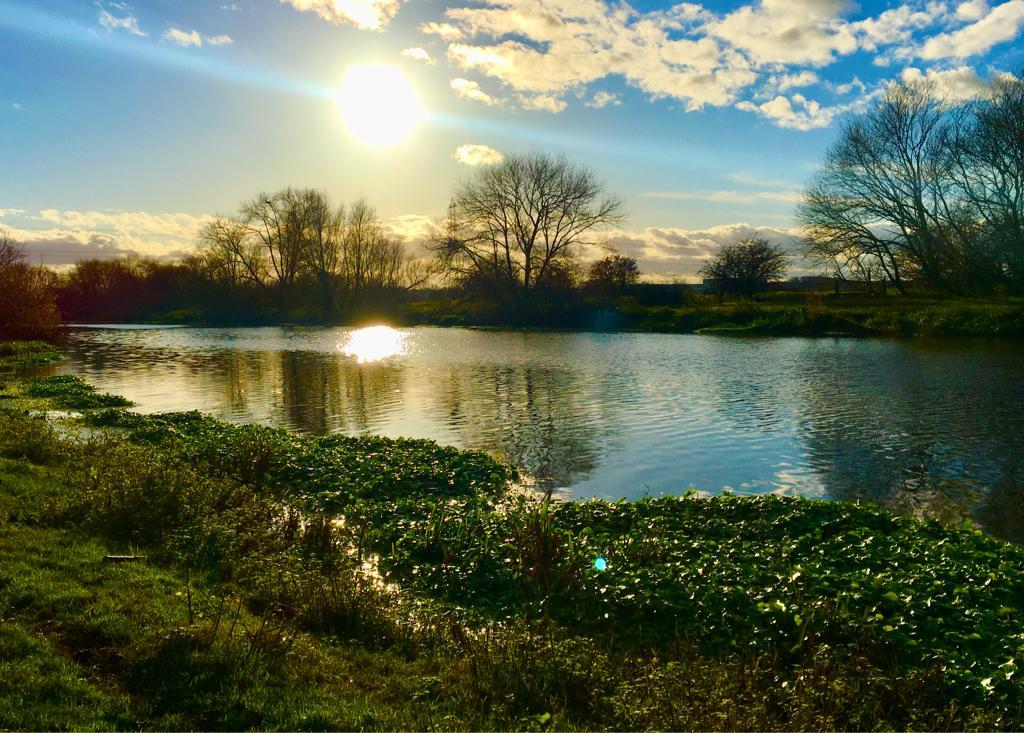 Image source
Tips and Techniques
Choose a calm spot with the minimum current if you practice feeder, floating, and bottom fishing. You will be baiting up a specific spot around you and you want to keep the baits around it. Strong currents will disperse your food and your chances of catching fish will diminish. On hot days, go under shady places such as trees or bridges.  
Image source
Bring good quality and comfortable shoes with you, even boots. River banks can be slippery and muddy after rain and walking comfortably will allow you to concentrate on what's important - fishing. Some anglers like to cover kilometers along the river in search of predator fish and thus investing in shoes is worth it. Trout anglers often go inside the river which means that you need to buy waders if you like this method.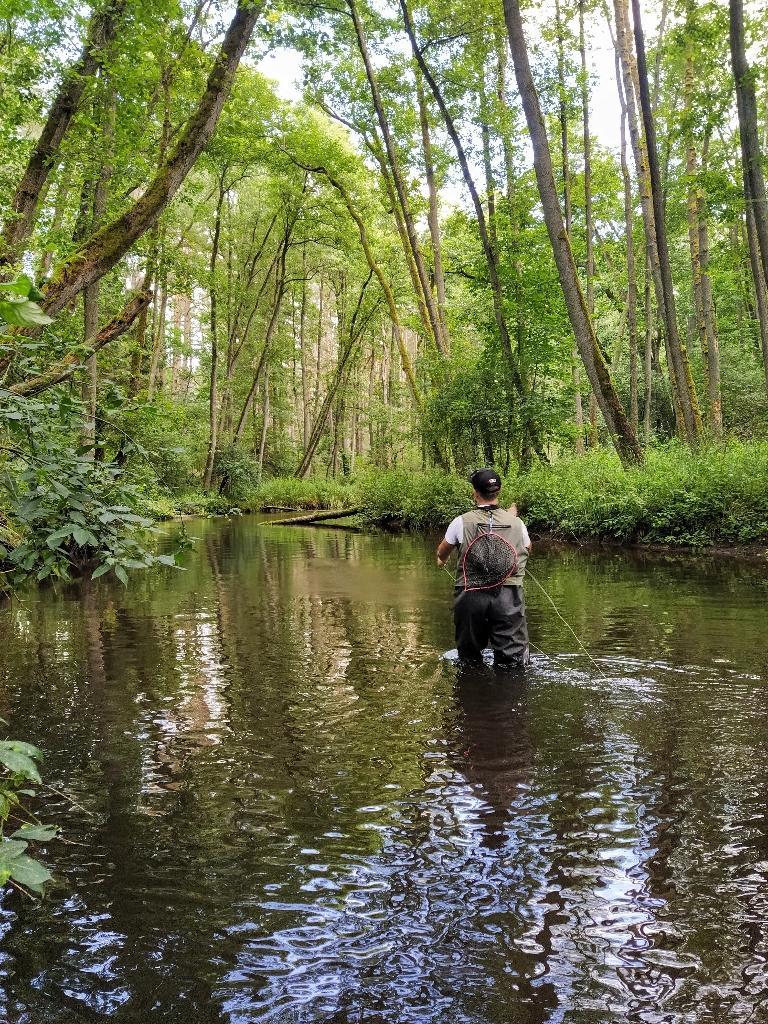 Image source
Go fishing early morning or late evening during the summer. Fish are sometimes active during a very short period, usually when the temperatures are lower. 
For those who prefer spinning and fly fishing, cast upstream to present the lure/fly most naturally. Most predator fish face the river currents searching for food and may ignore your bait if presented otherwise. 
Research the river beforehand and know the fish species well. Then you can select the right lure for predators. Stop for a moment and examine the place around you before casting. If you fish in relatively slow-moving rivers, pretty much all lures can be handy. For moderate to fast-moving rivers, you need to count on lures that move well in currents. 
Jigging with soft lures is often the best way to catch predators as some of them tend to stay close to the river bottom. Small soft lures with light jigheads are considered universal and can catch you anything from small chub and trout to large zander, pike, and catfish. 
Always carry a landing net with you. Some rivers have steep and high banks, and landing nets help catch bigger fish in such terrains. 
Water movement and target fish play a major role when talking about fishing gear. Choose your rod and reel according to what you want to catch. Light fishing gear is appropriate with small rivers, streams, and canals when fishing for perch, chub, and trout. Heavy and solid tackle should be used for bigger rivers with currents when fishing for pike, zander, and asp. 
Remember that safety comes first, especially when fishing with waders and walking in the river. Sometimes, river levels can increase in a matter of minutes and going out can be tough and dangerous. Be extra vigilant after recent rains and always check the weather forecast a few days before visiting the river. Move slowly and check the bottom structure and depth in front of you before making your next step. 
Water level and clarity play an important role when fishing in rivers. Some predator fish such as pike and trout count on their sight to find food sources. Other fish like asp do not like sudden changes in water levels and they may become inactive for a few days until the conditions are back to normal. Such changes in rivers should closely be monitored to optimize your fishing trips. 
It is hard to say what lure, bait or fly works best because rivers have unique ecosystems. Successful lures for some rivers may not provide the same results in different rivers.  Nevertheless, use lures and baits that resemble local specimens and present them most naturally to attract fish.
Cover as much ground as possible and don't be scared to experiment. Enjoy fishing!
Image source