How does weather affect fish activity? 

Image source 
We all know this moment when we leave the fishing ground blanked. Everything looked perfect but we did not get a single bite. We tried different lures/baits and techniques but went home disappointed. Then we start asking ourselves what could have been done better. The answer is not always that simple and perhaps it was not your fault at all. Weather condition is probably the single most important factor to take into account when fishing. The weather can make or break your fishing trip and this is why it's crucial to monitor some components. 

Water temperature
Both air and water temperature play an important role in fish activity. While anglers most often check the air temperature, we should be looking into the water temperature. Fish are cold-blooded and their feeding and spawning habits are strictly related to water temperature. Generally speaking, colder water means a slower metabolism and thus lower fishing activity and vice-versa. However, this rule does not apply to all fish specimens because some predators become active when the water temperature drops under certain levels. For example, zander and perch are most active in the year's cold months. At the same time that's the period when other species such as carp, bream, and roach become more sluggish. Some fish have a minimum water temperature under which they won't feed and will fall into lethargy to save energy. Therefore, it's important to know the habits of your fish target and be aware of those weather conditions.  
Temperature also defines the amount of oxygen dissolved in the water. Less oxygen is dissolved in the water during hot days, which can negatively impact fish, particularly in small ponds.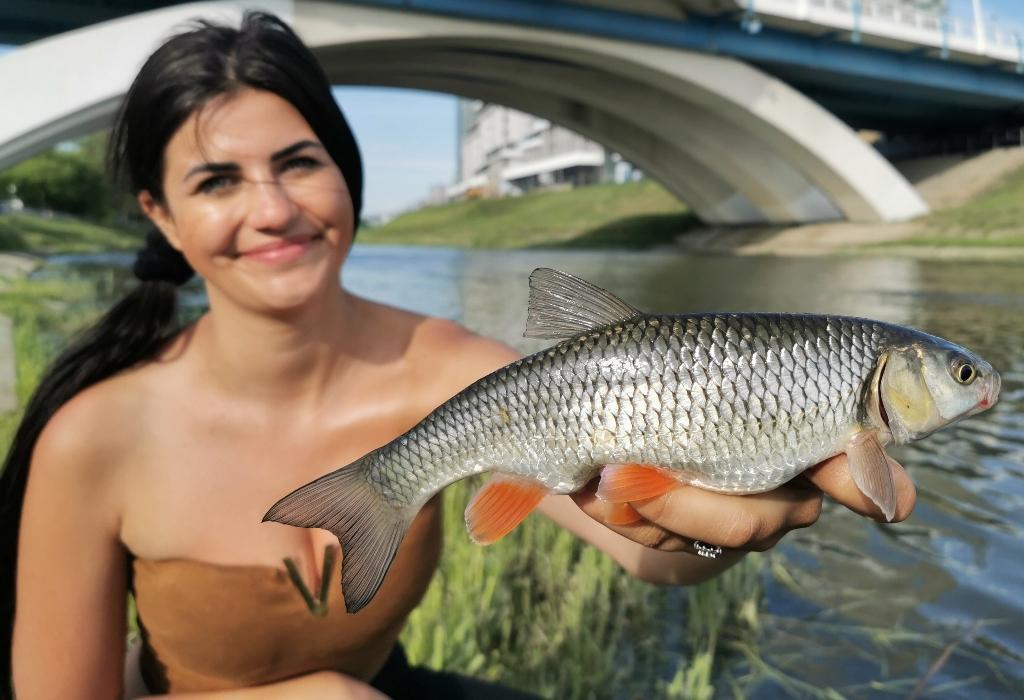 Image source

Barometric Pressure
This is perhaps the most important weather element that can make or break your fishing trip. Also known as atmospheric pressure, this is the amount of force applied by the Earth's atmosphere to a given location. Тhe standard barometric pressure at sea level is 1013,25 hPa or 760 mmHg. Anything above this level is considered high and anything below is considered low. There is no right or wrong formula when we look at the atmosphere pressure forecast, yet there are some points to watch out for. Even small variations in air pressure can lead to significant changes in fish behavior. Many fishing experts claim that fish start moving a lot in search of food when the air pressure changes. This can be explained by the fact that everything in the water sinks, suspends, or floats to the top. As a rule of thumb, rising air pressure means clear skies and good weather, while decreasing barometric pressure means colder weather or storm is on its way. Fish have two organs that help them detect the slightest changes in air pressure - lateral line and swim bladder. They both react in certain ways when the weather conditions switch. For example, the swim bladder serves as a natural barometer and fish feel the upcoming change. Most anglers believe that sudden drops of air pressure make fish active in the next few hours. Conversely, rapid rises in air pressure mean inactive and lethargic fish for some hours or even days. If the values remain pretty stable in the next 2-3 days, fish should resume their natural feeding habits.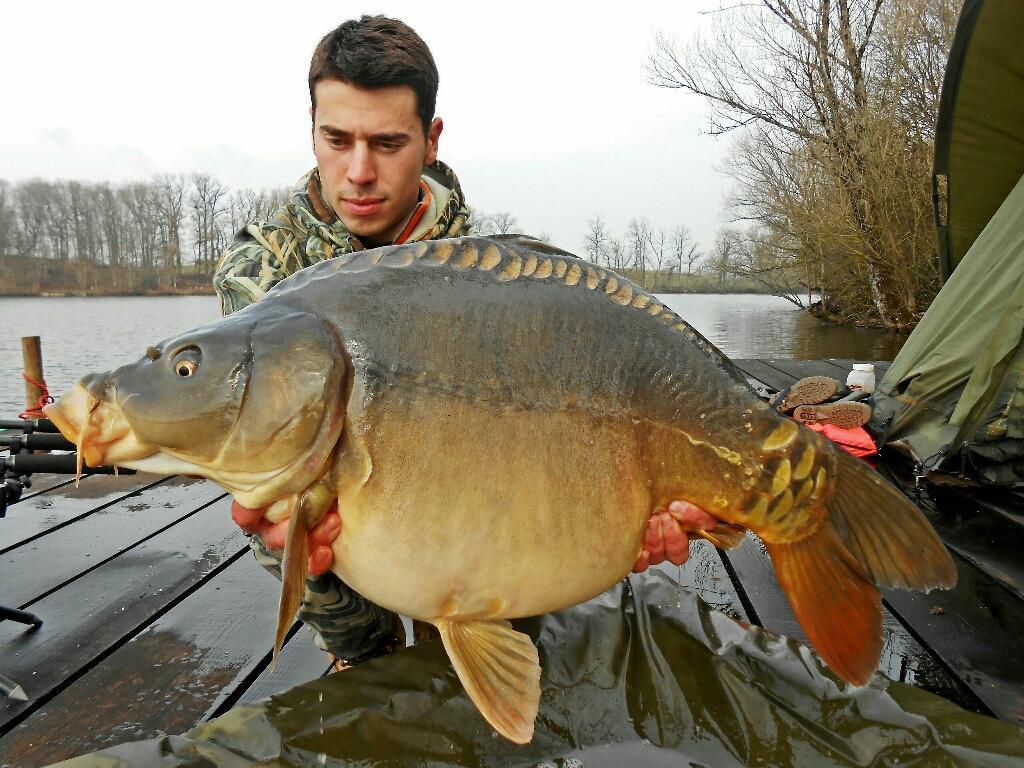 Image source
Storm 
Storms can be dangerous and even lethal if anglers are not careful. Remember that safety comes first when fishing! You must avoid fishing at all costs if you see flashes of lightning. Thunderstorms can move fast and you should not underestimate such conditions even if the lightning takes place a few kilometers away. Fishing rods act as antennae and the first thing to do if you see a thunderstorm is to put all rods down. If fishing from a boat, immediately leave the water to avoid problems. If you have an option to stay somewhere safe (house or car) during the storm, you should certainly go back fishing once the storm is finished. Fishing after storms can be highly productive, especially if you target predator species. 

Rain
Rain is another weather element that can make or break your fishing trip. In the summer, especially in countries with hot climates the amount of oxygen in lakes decreases. This naturally makes fish inactive but they can change the status quo. Showers of rain usually aerate the water surface and often can cool the water temperature. As a result of these two changes, fish start feeding actively. Fishing in clear water lakes while raining is also an advantage because the surface is disturbed and fish are less likely to see you. When fishing in rivers, there are a couple of things to remember. Heavier rains make river water murkier and also bring various food sources with the runoff. All sorts of invertebrates are dispersed in the water and fish become less vigilant to your baits. Float, feeder, and bottom fishing can be super productive in such conditions. Fishing under light rain is fun, but watch out for any signs of thunder and lightning bolts. 
Image source: 

Wind
The wind itself does not affect fish activity but its direction is what we need to be knowledgeable of. Most anglers believe that the west wind comes before stormy weather and that's a good sign. Fish can sense the upcoming change and they energetically feed before the storm hits. East and north winds are normally associated with cold fronts and may slow fish down particularly in the cooler months. The south wind blows during warm-ups, most often in spring and autumn and it can be a favorable sign for fish activity.

Fishing tactics
You need to adjust your fishing style in accordance with the weather conditions. Fish are generally sluggish during the winter and thus you need to present your lures in a slow manner. On the other hand, you can retrieve lures at high speed during the summer when fish are most inclined to chase their prey for a long time. Colors should also be taken into consideration when fishing after rain and when the water is muddier. Bright colors usually work better in such conditions. Always read the weather reports carefully a few days before going fishing. You can also use an application for weather forecasts and fish activity so that you are fully prepared before hitting the water.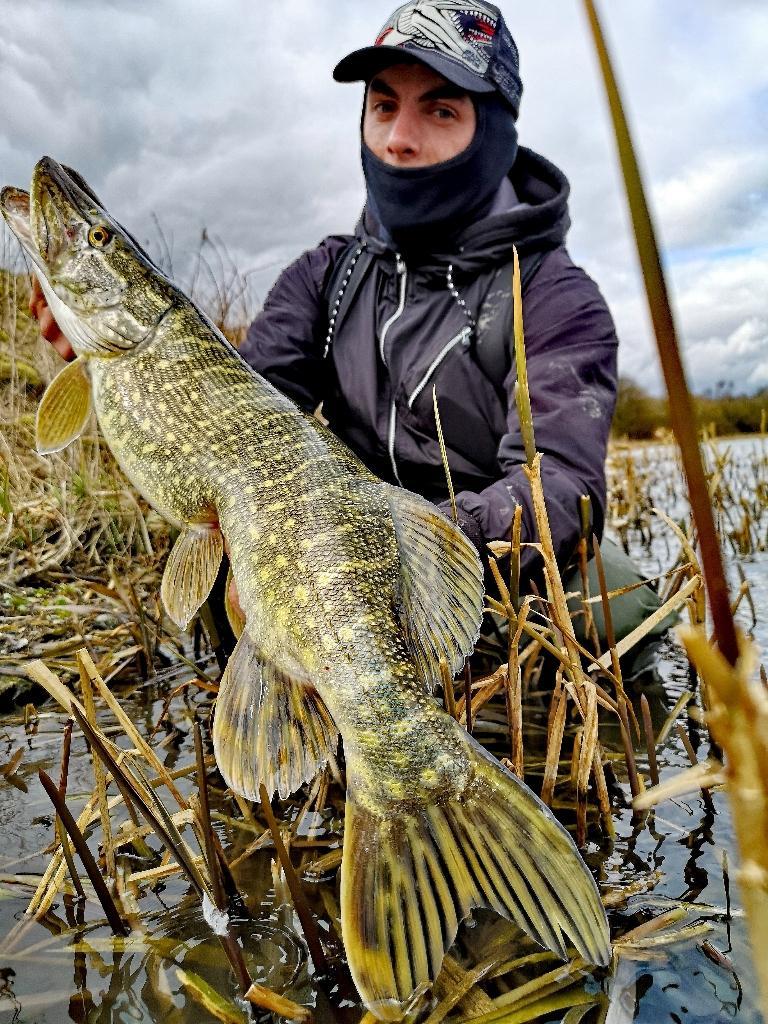 Image source: